Well, we hope you all have a nice summer!
But now Luftwaffe fans can look forward to 15 November 2017 and the publication of the new Luftwaffe Gallery.
After JG 26  which quickly became a collector's issue
and the superb Gallery devoted to JG 77,
now comes the latest Luftwaffe fighter unit to receive the Lu/Ga treatment.
The most colourful unit of the Jagdwaffe.
JG 54 « Grünherz » – THE GREEN HEARTS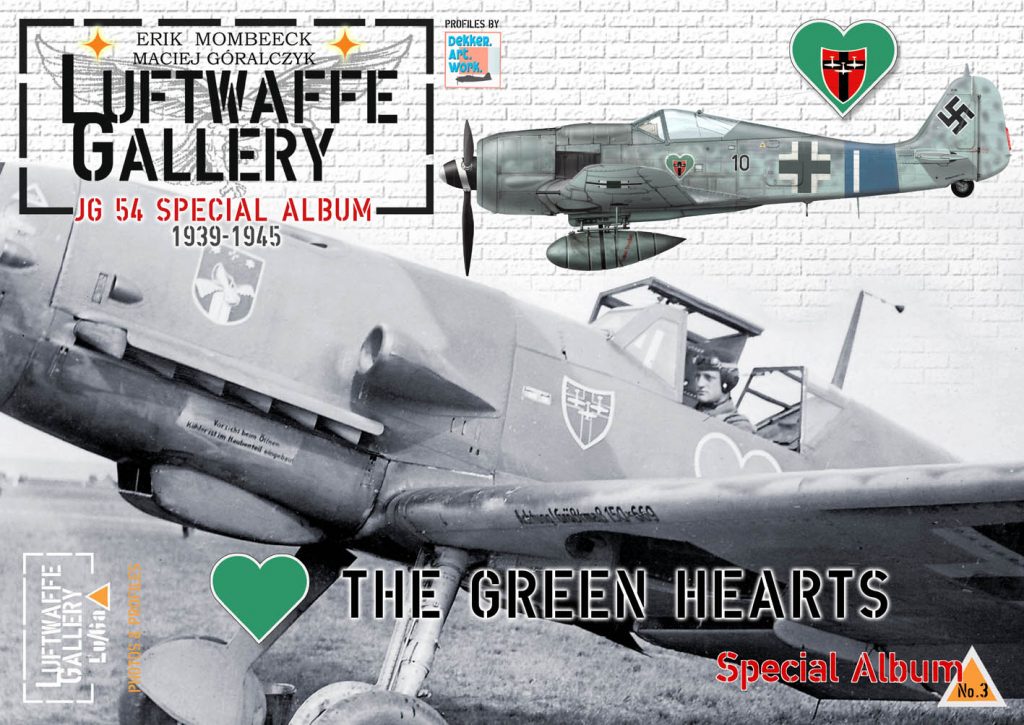 You can reserve your copy by sending a message here
---
---