On the occasion of its 10th anniversary, Luftwaffe Gallery (LuGa) invites you to a great diorama competition. The subject is the representation of an airfield (or field airfield) used by the Luftwaffe during World War II, inspired by images published in the Luftwaffe Gallery series.
Competition rules :
Free and open to all, this competition is divided into three categories according to the following scales: Cat. 1: 1/72, Cat. 2: 1/48 and Cat. 3: 1/32 (for which existing material in 1/35 can be used).
–Registration (in the form of a simple e-mail) including surname, first name and nationality must reach us by 15 December 2020 at hoves@telenet.be. 
-The modeller will send 5 different photos of his diorama and the references of the image(s) it is based on (page number and volume in the LuGa series) to hoves@telenet.be  and accept the publication of the photos they submit to us.
-The diorama must represent one or more aircraft, as well as one or more ground equipment.
-The participants must specify the kits used and whether they are using scratch kits.
-The participants will also have to specify the historical context (place, units, types of aircraft or/and equipment represented).
-The photos and references must reach us by 31 January 2021.
-The participants agree to respect the legislation of their country concerning the reproduction of Nazi symbols on their subjects
The jury formed by Laurent Freidine assisted by Erik Mombeeck and Maciej Goralczyk will evaluate the best diorama on the basis of the following criteria: originality of the choice of photo, difficulty, quality of painting, and historical context.
Prize: 
-The results will be communicated on the competition web page before 28 February 2021 and the winners will be notified within a week and their prizes sent within 10 days.
The winner of Cat. 1: will win the complete Luftwaffe Gallery collection (10 volumes),
The winner of Cat. 2: will win the complete Luftwaffe Gallery collection (10 volumes),
The winner of Cat. 3: will win the complete Luftwaffe Gallery collection (10 volumes),
The most beautiful photos will be published in the next regular Lu/Ga issue as well as on our website luftwaffe.be and our FB page.
Participation implies acceptance of the competition rules. 
This competition will only be organised if at least 10 candidates have registered.
Good luck!
Laurent, Erik and Maciej
Back to Luftwaffe Gallery Main Page
Example: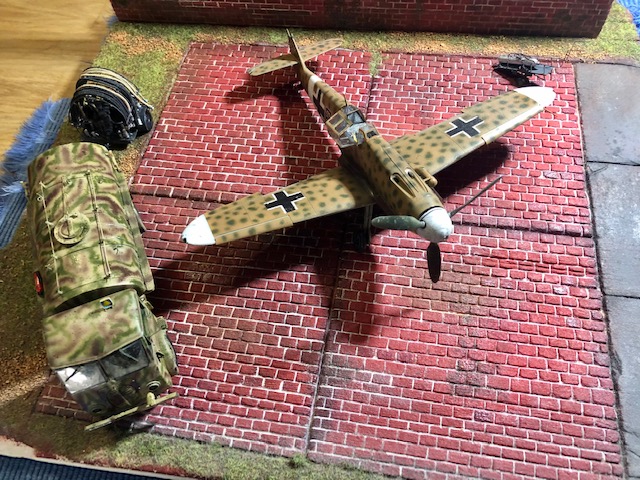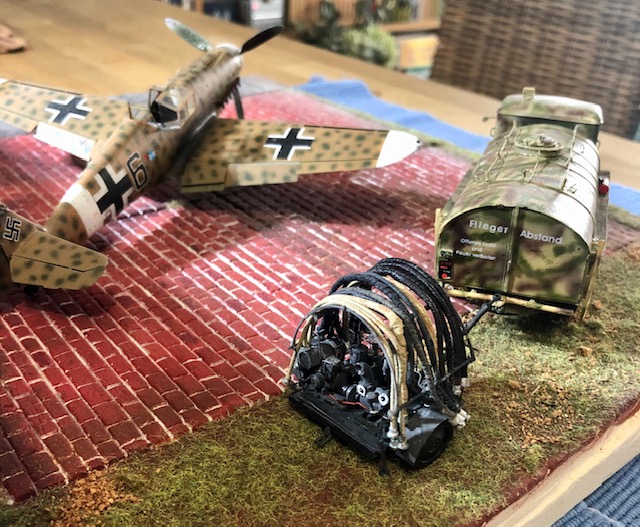 Spring 1943. A Bf 109 G-2 of I./JG 77 in North-Africa with French Matford 917 WS tanker truck and Tankgerät 250 Fahrbar.  
Diorama by Laurent Freidine, inspired by images from Special LuGa #2 on JG 77, page 66 and from LuGa # 6, page 52.